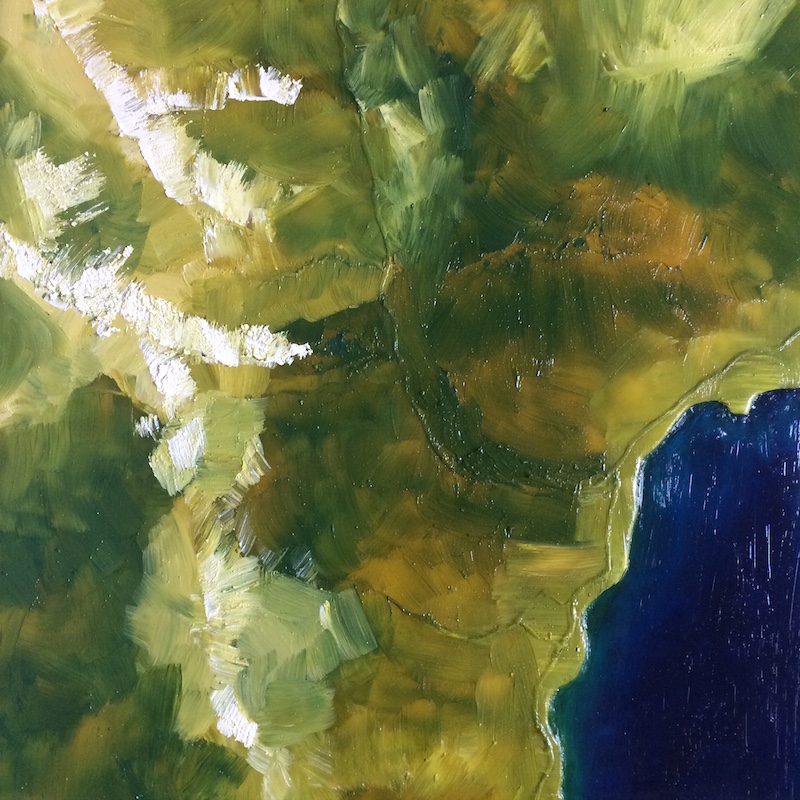 Squaw Valley 1, 8x8"
The site of the 1960 Winter Olympics, Squaw Valley is a microclimate of wintery peaks. Rising sharply, it is a valley ski town that is treasured by many. Close by lies Lake Tahoe and the beginning of the Truckee River. My husband and I have an annual tradition of biking along the path from Squaw to Tahoe City and back.
Squaw Valley 1, 8x8", Encaustic and Oil
This, and every painting here, was conceived and created by Jess Weems in Reno, Nevada. Jess paints stories that honor the places we love and question the ways we divide and conquer the earth.
Care: This piece is made with encaustic paint, which is a combination of beeswax and damar resin, and oil pigment sticks. The resin makes it harder and shinier than just beeswax. As with all art, keep it out of direct sunlight to preserve the colors. Also keep it in temperatures lower than 150 degrees F and above 45 degrees F.